Nature Research Custom Media Webcast
News and Blog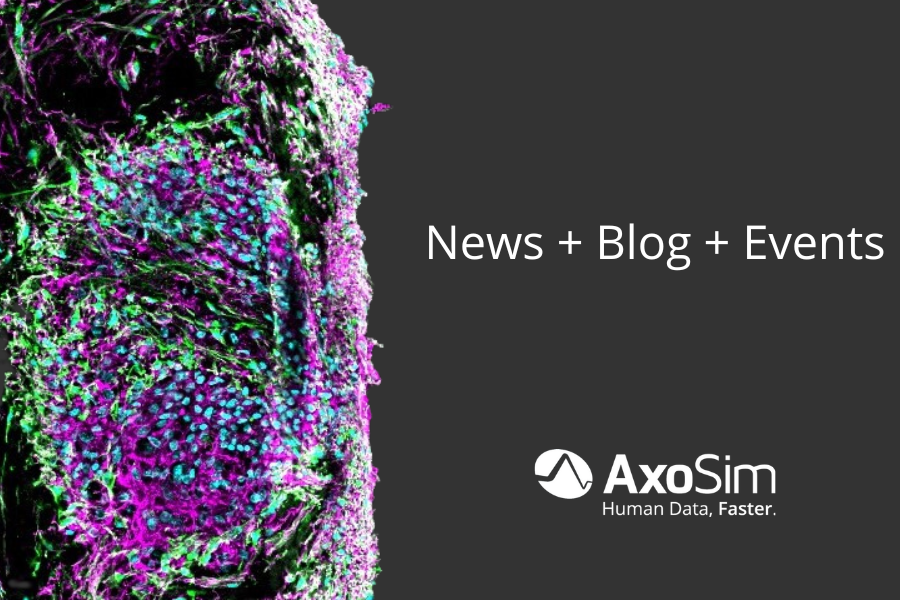 On Tuesday, December 8th, at 9am EST, AxoSim Consulting VP of Scientific Affairs, Thomas Hartung, MD, PhD, will be speaking on a Nature Research Custom Media Webcast: Translating Neurological Stem Cell Research into Therapies for Today's Patients, produced by Charles River Laboratories.
During this webcast, attendees will learn about:
Using stem cells and stem-cell derived neurons to create neurological drug discovery models
New and cutting-edge CNS, brain organoid models
The clinical translatability of animal models
Dr. Thomas Hartung will be speaking about AxoSim's proprietary BrainSim™ Myelinated Organoids. The BrainSim™ platform enables human-relevant oligodendrocyte myelination representing a breakthrough for testing in neurotoxicity and neurodegenerative diseases. Dr. Hartung invented this platform in 2016 in his lab at Johns Hopkins University and it was exclusively licensed by AxoSim in 2019.
In addition to Dr. Hartung, the speakers include Dr. Kaisa Paldanius from Charles River, and Dr. Mark Kotter from University of Cambridge and bit.bio.
Learn more and register here: https://bit.ly/axosimbrainsim
AxoSim is a Neurodiscovery CRO that empowers advancements in human neuroscience and accelerates the drug development process through our drug discovery platforms: NerveSim™ and BrainSim™ as well as our SimLab Services. If you would like to learn more about these platforms and our assays, please contact us at bd@axosim.com.