You discover promising therapeutic hits.
We leverage the fundamentally-enabling biology to translate your therapeutic discoveries into lead candidates.
Our aim is to move your drugs toward an IND and into the clinic. Let's partner to develop life-changing medicines for patients with devasting neurodegenerative and sensory disorders who don't deserve to see another drug thwarted by an animal model that does not represent their own human neurobiology.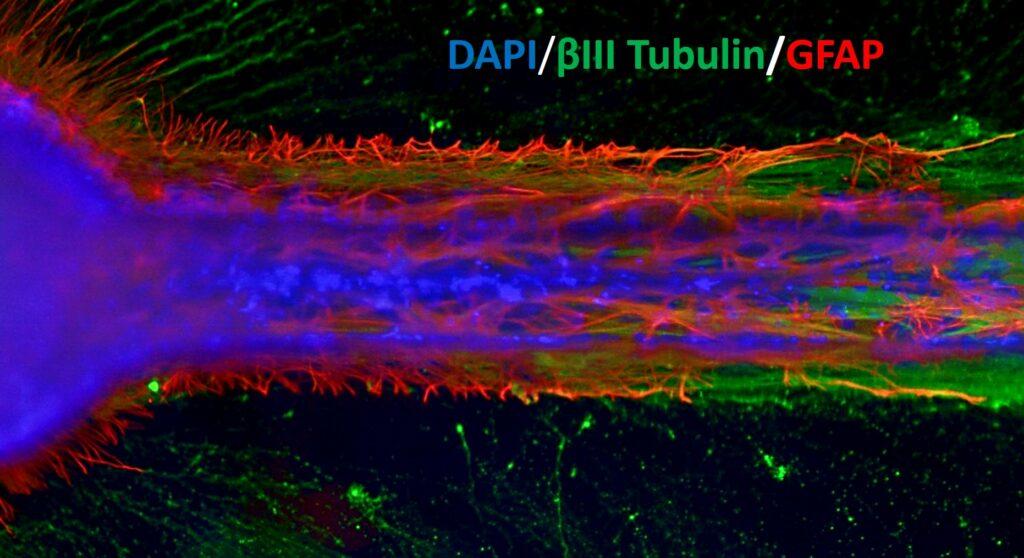 AxoSim discovery platforms and biology available for partnering:
CIPN and DPN

Neuropathic pain, DPN-induced pain, and CIPN-induced pain
Available for development partnerships:
Charcot-Marie-Tooth

Demyelinating diseases (MS, ALD)

Additional motor neuron diseases
How our discovery partnerships work:
Together, we agree on an indication and target or series of targets to be able to pursue.
We leverage our biological  disease model and target of interest. 
Models utilize AxoSim's proprietary cell lines or, for larger projects, incorporate new cell lines available within our network or externally, depending on the needs of the program. This involves deeply characterizing the biology as well as the unique functional endpoints and biomarkers unlocked with our phenotypic assay platforms.
Next, we can work together on a research plan that involves working toward selecting a lead development candidate or in the case of a program with unknown MoA, diving deeper into the human physiological effects of your drug to support the IND to move into the clinic. For small molecules, we could begin either targeted screening campaigns for lead candidate selection or larger library screens for new target discovery. For gene therapies, study designs may look quite different by being able to assess gene expression and functional response in a human system while potentially developing into a potency assay for IND submission. We can also run repeated serial and parallel transcriptomic, proteomic, and genomic assays to be able to use the platform for new target discovery and expand our partnership and create new programs for your discovery pipeline.

We work as an extension of your team to plan, execute, and analyze the data for the compounds with the best therapeutic index to move into IND-enabling studies or, in select cases, directly to IND filing. We will do this faster and more efficiently than it has ever been done in the past. Let's do it together.