Introducing our newest SimLab Service: Human Peripheral Co-Culture Assay
News and Blog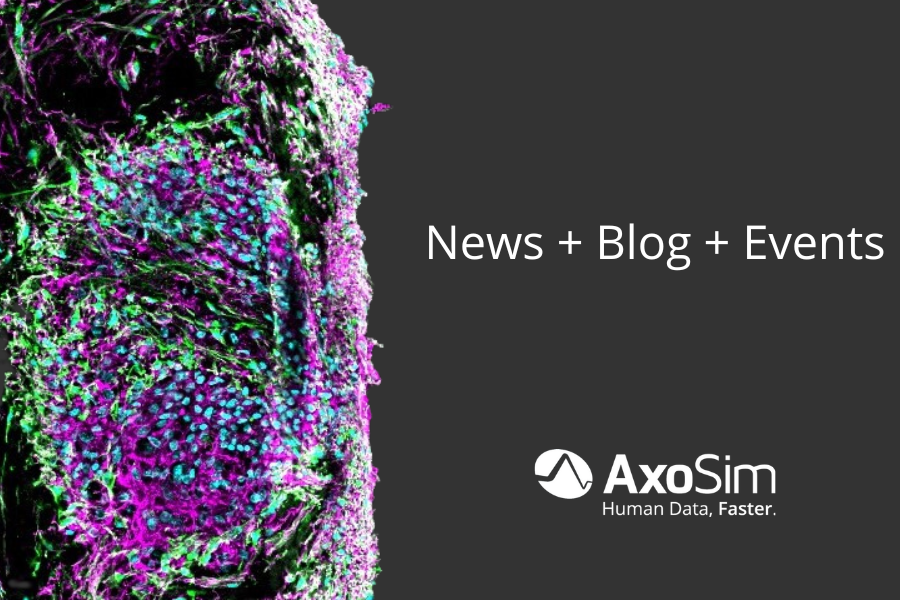 Introducing our newest SimLab Service: Human Co-Culture Peripheral Assay
We are excited to launch our newest assay which uses human Schwann cells and iPSC-derived neurons to recapitulate the results one can expect to see from a peripheral neuropathy study in vivo. By using human data, we are able to obtain accurate results up to 75% faster than traditional preclinical animal studies. 
On Wednesday, September 30th at 1pm EST, we will be unveiling the science behind the assay during our webinar, Human Schwann Cells: Importance for Peripheral Neuropathy Preclinical Research. The speaker is Dr. Anup Sharma, AxoSim's Lead Scientist for Neurobiology Application Development. Dr. Sharma specializes in early product development and has a PhD in Chemical and Biological Engineering from Iowa State University.
During this webinar, participants will learn about:
Difficulties recapitulating peripheral neuropathy in small molecules and antibody drug conjugates

How human Schwann cells can be used for more accurate preclinical results in the drug discovery process

A case study using the human co-culture peripheral assay to mimic peripheral neuropathy
 Learn more and register for the webinar here.
AxoSim is a Neurodiscovery CRO that empowers advancements in human neuroscience and accelerates the drug development process through our drug discovery platforms: NerveSim™ and BrainSim™ as well as our SimLab Services. If you would like to learn more about these platforms and our assays, please contact us at bd@axosim.com.