Advancing Drug Development During the Pandemic: How AxoSim Can Help
News and Blog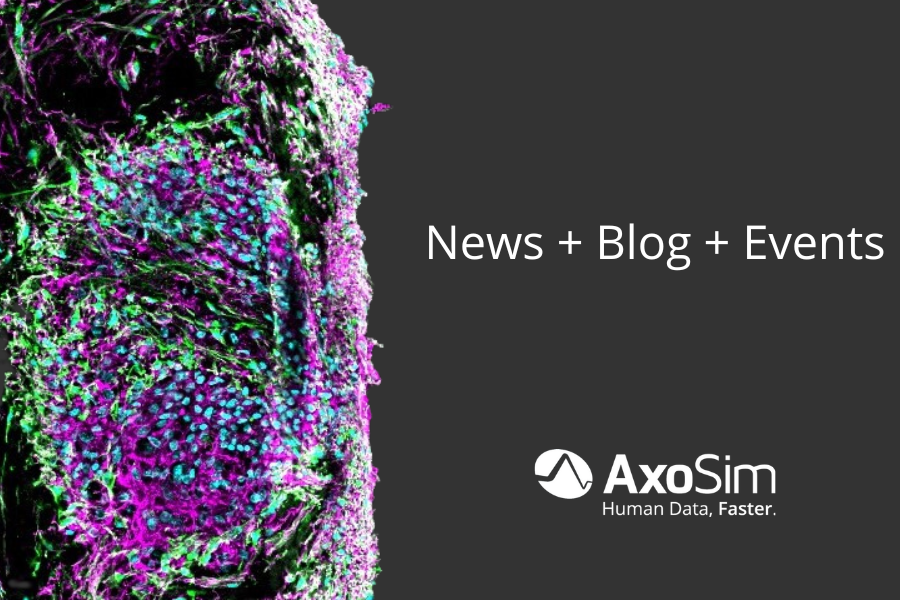 Now, more than ever, it's critical we continue advancing drug development.
AxoSim is here to help.
Our world has entered a new chapter with the emergence of the COVID-19 pandemic. On behalf of the AxoSim team, we want to extend our appreciation to everyone on the front lines of fighting this pandemic, including our biotech and pharmaceutical partners. Please know that our thoughts are with you.
At AxoSim, we prioritize the safety of our employees, while striving to provide the highest quality services to our customers. In response to the pandemic, we have implemented measures to ensure that we are following all applicable guidelines, re-configuring our workflow so that we can advance customers' projects while maintaining the social distancing and other measures essential to minimizing viral spread.
As a result, we remain open for business and are continuing to support our partners with the same dedication to scientific excellence, customer service and accountability they have come to expect. If you have questions about the status of an existing project, please reach out to us.
We stand ready to help both existing clients and new customers during this crisis. We have many ideas about how we can help advance key elements of your projects. Our Nerve-on-a-Chip® platform is flexible and proven to provide predictive, actionable results in peripheral neuropathy assays. Additionally, we also have extensive experience in neuronal cell-based assays of all kinds, not limited to our proprietary platforms, and are able to extend those capabilities during this tough time when many of your labs are closed. Let's brainstorm how we can best help keep your projects moving in the weeks and months ahead.
AxoSim helps companies develop drugs faster and reduce costs with models that mimic the human nervous system in an in vitro setting. Contact us at info@axosim.com or schedule a free 15-minute call to learn more about our unique 3D nerve model–our Nerve-on-a-Chip® platform, or our Mini-Brain, which mimics key aspects of the human brain. You can also follow us on Linkedin and Twitter.  
Please stay safe and healthy. We look forward to exploring how we can help you advance your projects during this challenging time.