Webinar: NerveSim™ and BrainSim™: Platforms for Neurological Drug Discovery and Toxicology Screening
News and Blog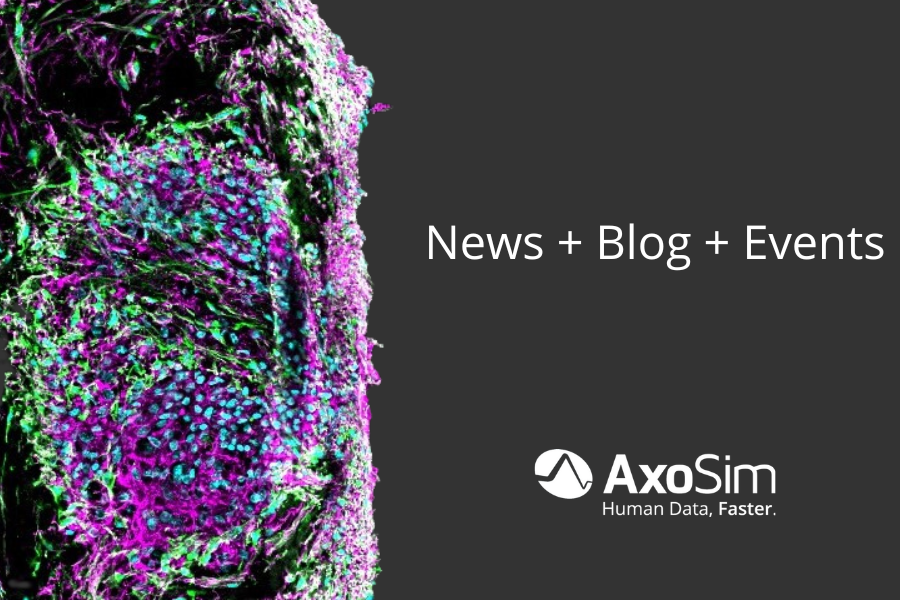 On Tuesday, June 30th at 12pm EST, join Helena Hogberg, PhD and Lowry Curley, PhD for an interactive webinar to learn more about innovative platforms for drug discovery mimicking the PNS and CNS. Attendees are encouraged to ask questions. Please register here. 
During this webinar, attendees will learn about: 
Recent studies recapitulating peripheral neuropathy in four common chemo therapeutics

How PNS platforms can be used to demonstrate clinically relevant electrophysiological and histological metrics

Cutting edge research from Johns Hopkins University with implications for preclinical neurodegenerative diseases: ALS and Parkinson's

How myelination and demyelination assays can be used to measure preclinical neurotoxicity levels 
Speakers:
Helena Hogberg, PhD, is the Deputy Director of the Center for Alternatives to Animal Testing (CAAT) at the Johns Hopkins Bloomberg School of Public Health. She received her PhD in Toxicology from the Physiology Department at Stockholm University, Sweden in 2009. Her current research interests are in the field of DNT with the use of emerging tools such as 3D organotypic cell models, induced pluripotent stem cells, and omics approaches. 
Lowry Curley, PhD, is the Co-Founder and CEO of AxoSim, Inc. After earning his PhD from Tulane University in biomedical engineering, focusing on tissue engineering and neuroscience, he co-founded AxoSim. At AxoSim, Lowry drives the vision and product implementation of the NerveSim™ and BrainSim™ platforms, with the ultimate goal of making a significant impact on healthcare and medicine.