Webinar: ADCs and Peripheral Neuropathy: The Need for New, Predictive Assays
News and Blog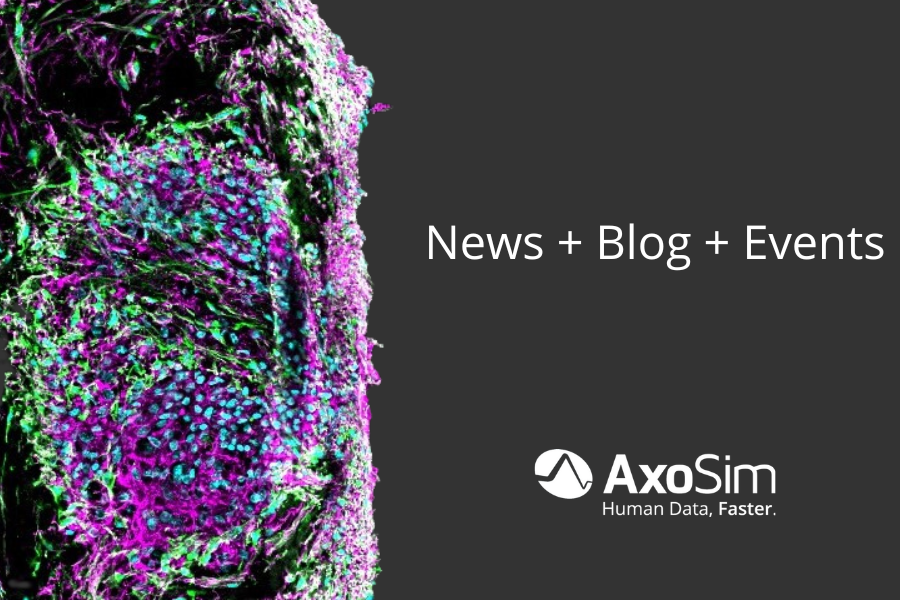 On Tuesday, July 28th, AxoSim is hosting a webinar in collaboration with Rakesh Dixit, PhD, DABT, President and CEO of Bionavigen. This interactive webinar, entitled ADCs and Peripheral Neuropathy: The Need for New, Predictive Assays, will explore a common side effect of ADCs: peripheral neuropathy. Attendees are encouraged to ask questions. Learn more and register here. 
During this webinar, attendees will learn about: 
The promises of ADCs, their fraught history, and common side effects

Current preclinical testing methods for measuring peripheral neuropathy in ADCs

The future of preclinical screening for ADCs and the need for more predictive assays
Dr. Dixit is an accomplished executive, inventor, and scientist with over 30 years of success with top biotechnology and pharmaceutical companies, including Merck, Johnson & Johnson, Medimmune-AstraZeneca. Dr. Dixit was selected by his biopharmaceutical peers as the 100 Most Inspiring People in the Pharmaceutical Industry by PharmaVOICE in 2015.  Rakesh is currently the President and CEO of Bionavigen, LLC, a virtual advisory and drug hunting company since the middle of 2019.  From 2006 to 2019, Rakesh was a Global Vice President of the Biologics R & D in AstraZeneca. He has published 80 peer-reviewed papers in renowned international journals.  He has unique expertise in the development of antibody-drug conjugates and biologics of all therapeutic classes.