Support from NIH Crucial to AxoSim's Development
News and Blog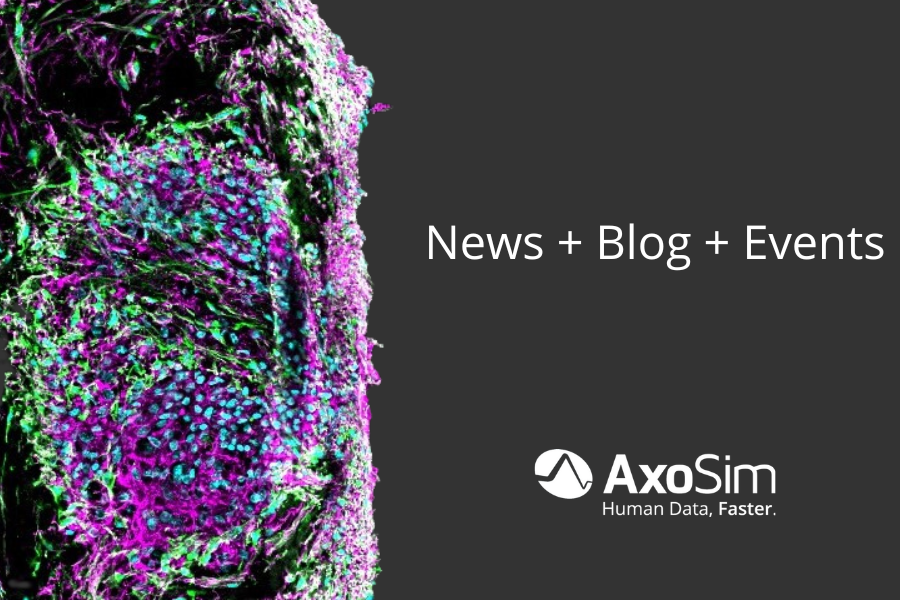 Over 90% of neurological drugs that are successfully tested in animals fail once they reach human clinical trials. Therefore, there is a need for new, clinically relevant, preclinical testing models that mimic the human nervous system. At AxoSim's inception, the support of the NIH enabled us to expand the NerveSim™ platform, which mimics the human peripheral nervous system.
In 2016, AxoSim was awarded a Phase I Small Business Technology Transfer (STTR) grant from the National Center for Advancing Translational Sciences (NCATS). This grant allowed the NerveSim™ platform to be used not only for academic research, but commercialized. It was used to grow the company substantially and test multiple compounds. By the conclusion of the Phase I grant, we were able to secure our first commercial customer. 
Following the Phase I grant, a STTR Phase II grant was awarded in 2017, which was used for further testing using the NerveSim™ platform and enabled the company to gain six new pharmaceutical clients. Specifically, we tested multiple chemotherapeutics' effects on peripheral neuropathy. Additionally, AxoSim received a Small Business Innovation Research (SBIR) grant from the National Institute of Environmental Sciences (NIEHS) to test chemical toxins on NerveSim™. 
NIH support not only gives companies the ability to fund their research and commercialize products, but also important feedback that allows early-stage companies to better connect with their stakeholders and potential customers. AxoSim CEO Dr. Lowry Curley noted ""They [NCATS] understand, they've got their finger on the pulse of what industry's looking for" in responding to translational science bottlenecks and regulatory issues. The program is "really a bridge to other organizations—partners, collaborators, customers."
Read the entire NIH Success Story here.
Learn more about our proprietary NerveSim™ and BrainSim™ platforms and 2D human co-culture assays.