Dynamic Poster Presentation at Safety Pharmacology Society's Virtual Meeting
News and Blog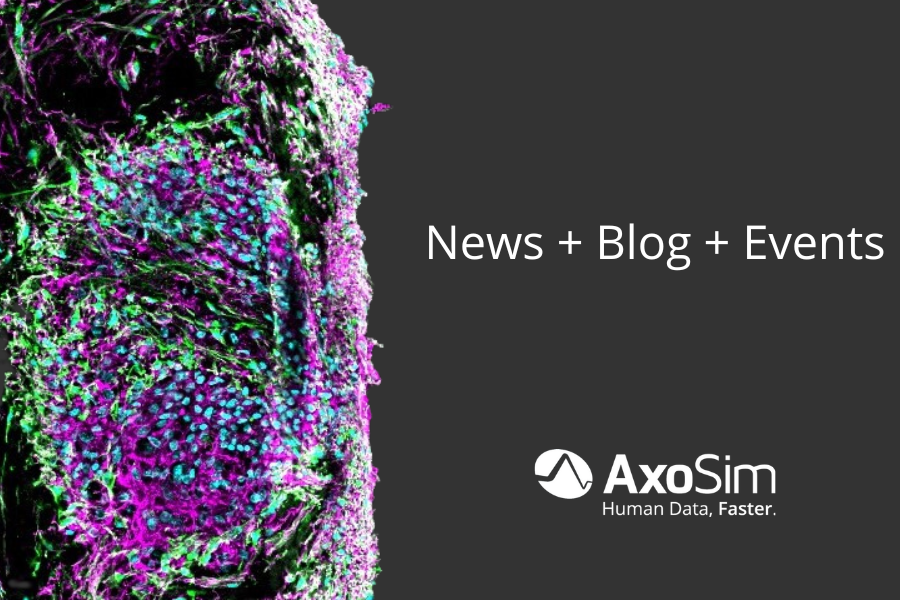 On Wednesday, September 16th at 11:00am EST, AxoSim CEO, Dr. Lowry Curley will be giving a dynamic poster presentation at Safety Pharmacology Society's (SPS) Annual Meeting, held virtually this year. 
The poster, #026, is entitled 'Modeling Chemotherapy-Induced Peripheral Neuropathy Using a Nerve-on-a-Chip Microphysiological System'. This poster explores the recapitulation of peripheral neuropathy in four common chemotherapeutics using AxoSim's NerveSim platform. You can learn more about this research here. 
In case you are unable to attend on September 16th but are registered for the meeting, you can view the poster along with narration until June 2021 on the SPS meeting website. 
Learn more about AxoSim's neurodiscovery services including our proprietary drug discovery platforms: NerveSim™ and BrainSim™ and additional services we offer.