AxoSim's Article in Top 100 Neuroscience Paper Downloads of 2019
News and Blog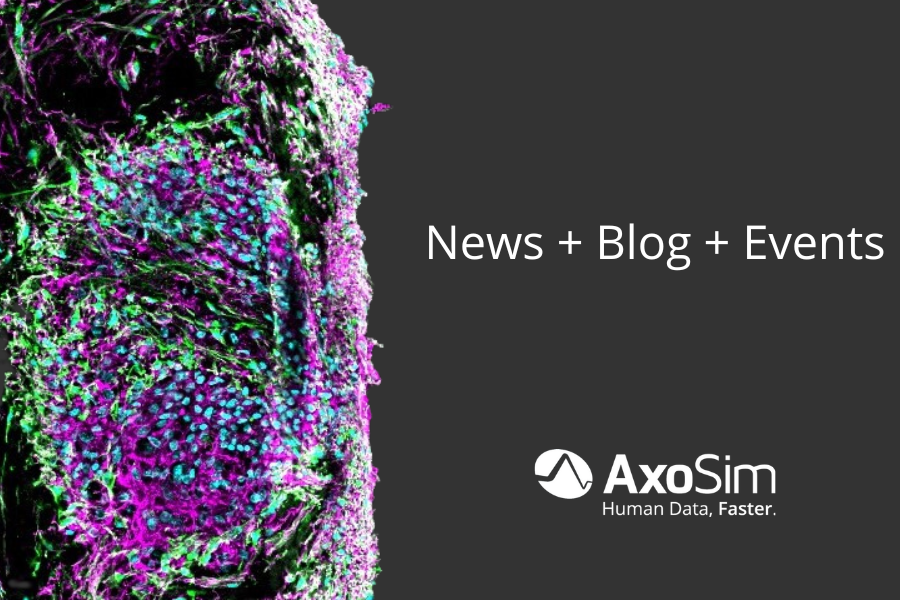 We are excited to announce that our paper, "Engineering a 3D functional human peripheral nerve in vitro using the Nerve-on-a-Chip® Platform" received 2,463 downloads in 2019, making it one of Nature Research Scientific Reports' top 100 downloaded neuroscience papers. Over 1,710 neuroscience papers were published in 2019. 
The Nerve-on-a-Chip® platform uses bioengineered living human cells in a 3D environment to recreate critical aspects of the nervous system in both form and function. The study shows that the Nerve-on-a-Chip® platform accurately provides key physiological readouts that are needed for clinical neurology and in vivo neuropathology testing, specifically nerve conduction velocity. Importantly, it is the first to demonstrate myelination of human nerve cells using human Schwann cells and also shows that the Nerve-on-a-Chip® technology achieves key structural metrics with histomorphometry assessments. While animal models have been crucial in understanding several human diseases, the differences in the mechanisms underlying neurodegenerative diseases between animals and humans are the reason why findings of animal studies have not been translated into human therapies.
The study confirms that the Nerve-on-a-Chip® platform is the first all-human in vitro model with the demonstrated capability to measure critical factors that were formerly only available using live in vivo models. These include robust axonal outgrowth, myelination of human stem cell-derived neurons by primary human Schwann cells and evaluation of nerve conduction velocity. The clinically relevant electrophysiological and histological metrics generated by Nerve-on-a-Chip® can help elucidate new drugs' mechanism of action and uncover the basic mechanisms driving nerve pathologies, such as toxicity, demyelination and other neurodegenerative conditions. The authors conclude that this innovative model of human peripheral nerves has the potential to accelerate human disease modeling, drug discovery and toxicity screening.
AxoSim is the premier provider of neuroscience discovery platforms that mimic the structure and function of the human nervous system. In addition to the Nerve-on-a-Chip® platform, we also offer a 3D Mini-Brain technology.  Are you interested in learning more about how your company can use our platforms to revolutionize your research? Contact us at info@axosim.com to learn more.