AxoSim Team at SOT 2023!
News and Blog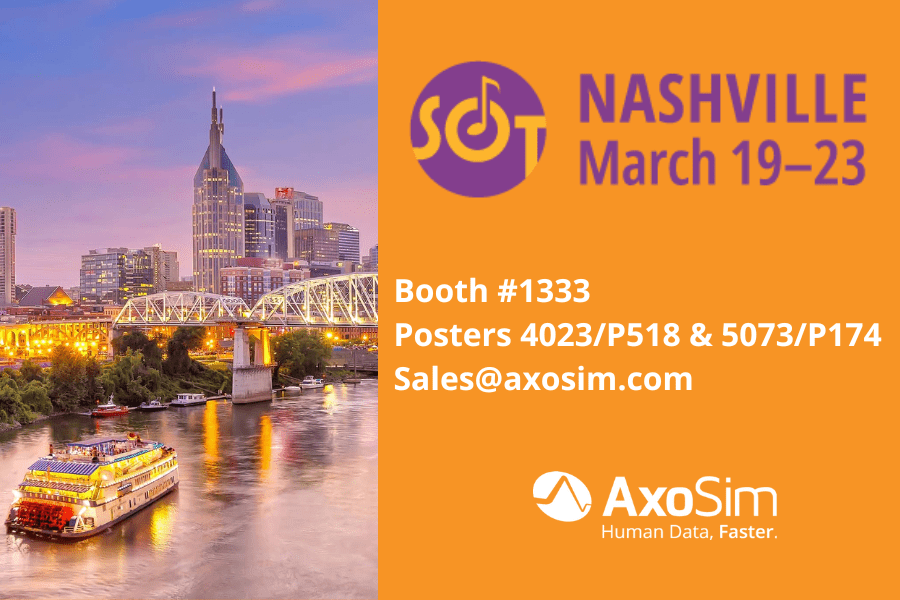 Meet us at SOT 2023 | March 19-23 2023 | Nashville, TN
We will be on the road for the SOT 2023 Annual Meeting in Nashville, TN. We are excited to have two poster presentations at the conference!  Our full schedule is below.  Meet us at Booth #1333 and learn how AxoSim can transform your neuroscience drug discovery research.  Schedule a Meeting Today
AxoSim SOT Poster Schedule | Presented by Lead Scientist Corey Rountree, PhD
March 21st | 2:30pm-4:15pm (CST)- Poster 4023/P518-A Model for High-Throughput Therapeutic Screening of Peripheral Neuropathy in a Human 3D Nerve-on-a-Chip Microphysiological System.
March 23rd | 8:30am-11:30am (CST)- Poster 5073/P174-Novel neurotoxicity screening platform to examine both functional and structural changes in rodent dorsal root ganglia cultures.