SimChat | AxoSim Intern Spotlight: Meet Anthony Brooks, Jr. and Samer Mirfiq
News and Blog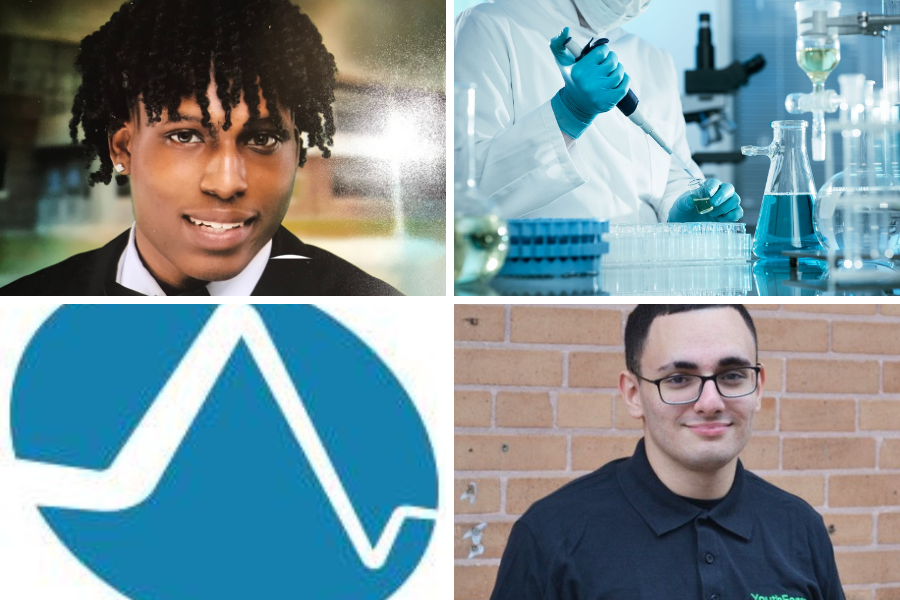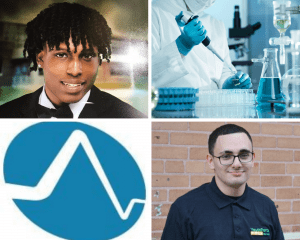 This summer AxoSim had the pleasure of working with YouthForce NOLA Interns Anthony Brooks, Jr. and Samer Mirfiq. YouthForce NOLA is a local Southeast Louisiana nonprofit that builds partnerships between businesses and schools to help local students have access to career pathways. While interning at AxoSim, Anthony and Samer learned about database management and how to create Standard Operating Procedures to organize lab experiments. They received firsthand experience learning about science lab procedures.
Anthony Brooks, Jr. started his freshman year of college right after his internship. "I plan to use the skills I learned at AxoSim for a future career in engineering or any other path I decide to take," he said. Anthony said that YouthForce NOLA helped him learn time management and problem-solving skills which allowed him to successfully balance his senior year of high school and his job.
Samer Mirfiq started his senior year of high school this fall. "Throughout my time at AxoSim I learned how to adapt to situations and to find solutions to problems that came up," Samer said. His future goal is to attend a 4-year college and obtain a degree in Business. Samer said his time with YouthForce NOLA and AxoSim has inspired him to continue his hard work and make his career dreams a reality.
"The YouthForce program was an excellent opportunity for AxoSim to support STEM career education in New Orleans and I was honored to be a part of it," said AxoSim Lead Scientist Corey Rountree, PhD. "It was a joy to get to know Anthony and Samer while we worked on different ways to improve our scientific database system here at AxoSim. We were able to share and discuss topics touching on science, engineering, startup companies, and many others. By the end of the program, Anthony and Samer had a much better understanding of what it's like to work in a STEM field and we at AxoSim were happy to share our experiences and learn from them as well."
AxoSim is grateful to YouthForce NOLA, Anthony, and Samer for allowing us to participate in their internship program. The future is bright for these young men and we are excited to see what their future has in store for them.