AxoSim at SOT March 27- March 31st.
News and Blog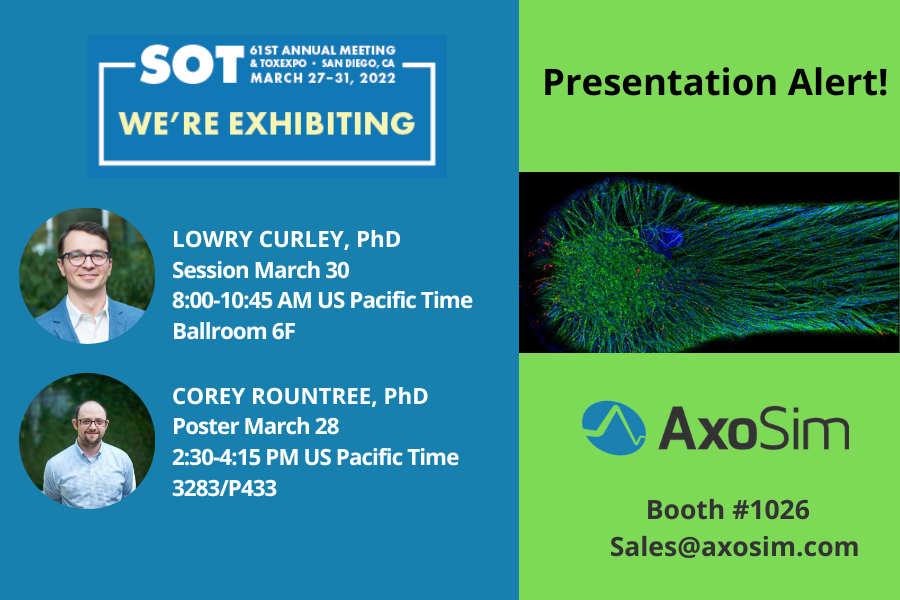 AxoSim is excited to be attending its first in-person conference since the pandemic began!
We are exhibiting at Booth 1026, Lead Scientist Corey Rountree, PhD, is presenting a poster and our CEO, Lowry Curley, PhD, is speaking at a scientific session.
Sales Manager Chelsea Richardson is available to sit down and chat with you about our applications and how we can enhance your drug discovery process.  We hope to see you there!