SimChat | $5 and a Tank of Gas | Angela Cheramie's ALS Story
News and Blog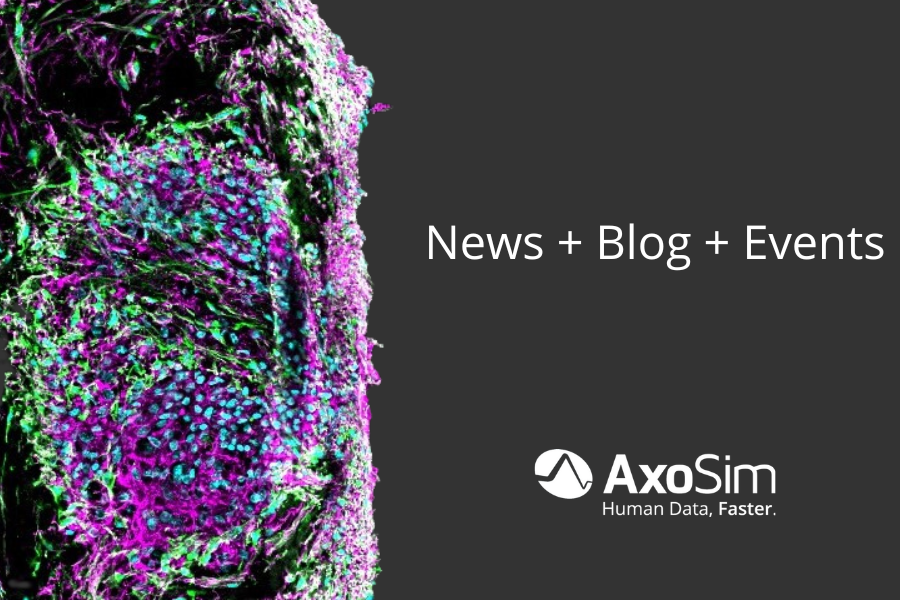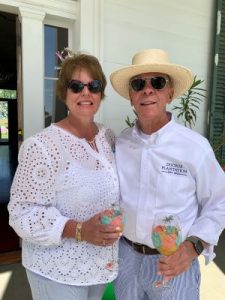 Angela Cheramie was born in 1960 in Galliano, Louisiana, about an hour and half south of New Orleans.  She was adopted at birth and has one sister. Growing up, her dad owned a small hardware store.  When describing her childhood, Angela said she had a happy, simple country life- very close to her family. She noted that she was a healthy child and suffered no medical traumas.  Angela chose to go to college close to home at Nicholls State University in Thibodaux, Louisiana, receiving her degree in Nursing in 1983 then following a career focusing in labor and delivery.  Angela moved to Houma, Louisiana, in 1986 for a nursing position at Terrebonne Parish Health System. In 1994, she met Richard and they have been together ever since.  On June 2, 2014, Angela was diagnosed with Amyotrophic Lateral Sclerosis (ALS) and given 2 to 5 years to live.
There was about a 16-month time frame between Angela's initial symptoms and an official ALS diagnosis. "I was getting in my truck one day and it was hard for me to get my left leg in the car," Angela said.  Six months later she felt tingling in her left toes.  Her initial thoughts were that she needed to see a neurologist for a pinched nerve.  MRIs and EMGs were inconclusive.  Doctors mentioned ALS and Multiple Sclerosis (MS) as a possibility.  As a nurse, Angela did her own research and found that larger hospital systems outside of her area had better resources for neurodegenerative disorders.  "With $5 and a tank of gas, Richard and I headed to Houston Methodist Hospital."
In Houston, Angela met Dr. Stanley Appel and his team, who to this day, are part of her care team. "When I first met him, he was 80 years young and wore a pink bow tie and cowboy boots," she said, "He has dedicated his entire career to treating neurodegenerative diseases. He is a gentle, kind and loving man."  Dr. Appel officially diagnosed Angela with ALS and began her on a regiment of Gilenya – Fingolimod, a drug developed by Novartis.  It decreases your lymphocytes preventing them from attacking your central nervous system. It has been effective for some ALS patients for slowing the rate of decline and thankfully, Angela has tolerated this medicine and still uses it today.  It does suppress the immune system so she has to be extremely careful especially during the Covid-19 pandemic.
Unfortunately, there is no cure for ALS, but Angela's rate of decline is slower than many of those suffering from this awful disease. Dr. Appel and his team consider her a "star" patient. At 8 years out from her initial diagnosis, Angela still has some mobility.  She can go on small outings and walk on her own.  She does have a wheelchair for bigger outings like when she travels with Richard.  Since being diagnosed, Angela is determined to live life to her best ability. She retired from her nursing career and enjoys travelling throughout the United States.  She does have a AVAPS machine for breathing but has not had to make use of it full time yet; she only needs it at night when she sleeps.  In 2015, they discovered that in addition to ALS, Angela also has MS, an extremely rare combination.  At each follow up visit, there are signs of decline, although fortunately, slower than normal.  She notices changes in her day-to-day life. Often times she stumbles more often and small walking trips and errands continue to become more of a chore.  Aware of her future challenges, Angela maintains a positive outlook on life steeped in strong faith and love of family.  In the community where she lives, she and Richard have restored a home from the 1800s called Ducros Plantation.  They host community events for their neighbors and friends including an annual Easter Egg Hunt.
Angela commends all the researchers in the scientific community working day to day to find better treatments and ultimately a cure for those suffering from neurodegenerative diseases like ALS.  Her advice to AxoSim and others in our field is "Keep working at it! Each small new discovery is a huge encouragement for those facing a fatal disease." Awareness, more funding, and advocacy efforts are what she believes are key to better patient outcomes. Angela partakes in research initiatives with ALS TDI, a non-profit biotechnology research organization focused on finding treatments for Amyotrophic Lateral Sclerosis. With a staff including more than 30 scientists, they operate a research and development program centered on ALS in addition to providing resources and support groups for those living with ALS. Angela, herself, is one of the patients they work with in this program.
AxoSim was honored to meet Angela, through our Director of Operations Megan Morris, MSE.  Megan's sister Caitlin worked with Angela in Houma and they are family friends. Angela has spoken to our team about her experience and we are honored that she sat down with us to share her story in honor of ALS Awareness month.
"At AxoSim, we frequently like to remind ourselves of our mission- empowering advancements in human neuroscience. We take a minute- away from the lab bench, protocols, schedules, budgets, and pipettes- and remember, that at the end of all the research, is people. Human beings that we know and love that are fighting daily battles with neurological diseases. The CDC estimates 12,000 to 15,000 people are living with ALS in the United States, and I had the extreme pleasure of introducing one of them to our team.  Angela Cheramie, a near and dear friend of my family, spoke to our team and told us her impressive story from symptoms, to diagnosis, to trials, to her heartfelt thoughts on life with #ALS.  She is one of the reasons we bury our heads in cell cultures and study preparation because she, and the thousands of other folks living with ALS, deserve a cure. At AxoSim, we get to be a direct link to helping our clients find that cure." – Megan Morris, MSE.