Year End Message from our CEO
News and Blog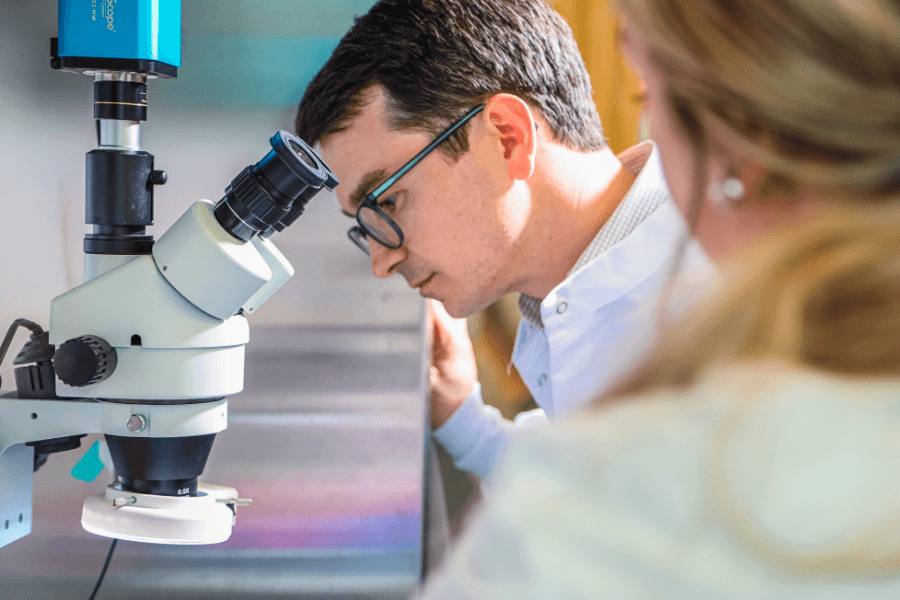 Dear AxoSim Supporters,
This year has been one of amazing progress both for AxoSim and for our entire industry. We have seen our largest year of growth and technology adoption, both across our large biopharma partners and an increase in work collaborating with emerging biotech companies. We are closing out 2022 with amazing momentum towards our mission to Empower Advancements in Human Neuroscience.
In fall of 2022, the FDA Modernization Act passed in the Senate.  This bill allows drug sponsors to use scientifically proven non-animal testing models when they are suitable. These alternative methods include cell-based assays, organ-chips and microphysiological systems, computer modeling, and other human biology-based test methods. For AxoSim and many others, this is a huge step in proving the importance of human-focused models for safer, more accurate, and more cost-effective drug discovery. I am excited for the future of this bill and the doors it will open for AxoSim and our innovative neuroscience platforms, as well as our fellow industry colleagues.
As 2022 comes to an end and I look to 2023, I feel more driven by our mission than ever. Every client and partner we work with in our lab looks to AxoSim for solutions to support better neuroscience drug discovery. Better preclinical data leads to more effective and safer drugs and ultimately better patient outcomes. For those patient suffering from neurodegenerative diseases like neuropathy, pain, ALS, MS, or Alzheimer's, a new more effective drug is the best hope for a better quality of life.
This year we accelerated our efforts across applications in neuroprotection and neuroregeneration, empowering our partners to develop more effective treatments with a better chance of clinical success using both our BrainSim® and NerveSim® platforms. In addition, we continue to focus NerveSim® on predicting neurotoxicity to help our partners rule out unsafe drugs quickly and focus on better solutions. We presented exciting data at a number of conferences, from Society of Toxicology to Society for Neuroscience, including both internal and customer case studies, demonstrating the impact of our platforms.
As we move into 2023, we are focusing more than ever on disease modeling and drug discovery partnerships. Our goal is to be an integral part of the solution to help bring the best drug candidates to market and ultimately to patients in need. Applications across demyelinating diseases, pain, neuropathy, and Charcot-Marie-Tooth highlight our primary focus and areas where we will have the biggest impact.
I'm incredibly thankful for my team which has grown to over 30 members at the close of this year. Personally, this is a huge milestone for me as I remember when we were 2 team members and a bench at Tulane University!  Our team are all talented, driven individuals dedicated to our mission and to giving patients access to safer, more effective drugs. I'm honored to work alongside them to Empower Advancements in Human Neuroscience, and I learn from each one of them how to accelerate AxoSim's impact.
2023 is right around the corner.  My team and I remain incredibly motivated and driven for the tasks and challenges ahead. We wish all our colleagues and friends a very Happy New Year.
Thank you,
Lowry Curley, PhD
Co-Founder & Chief Executive Officer
AxoSim