Rapid Fire Presentation at 2020 AAPS PharmSci 360 Conference
News and Blog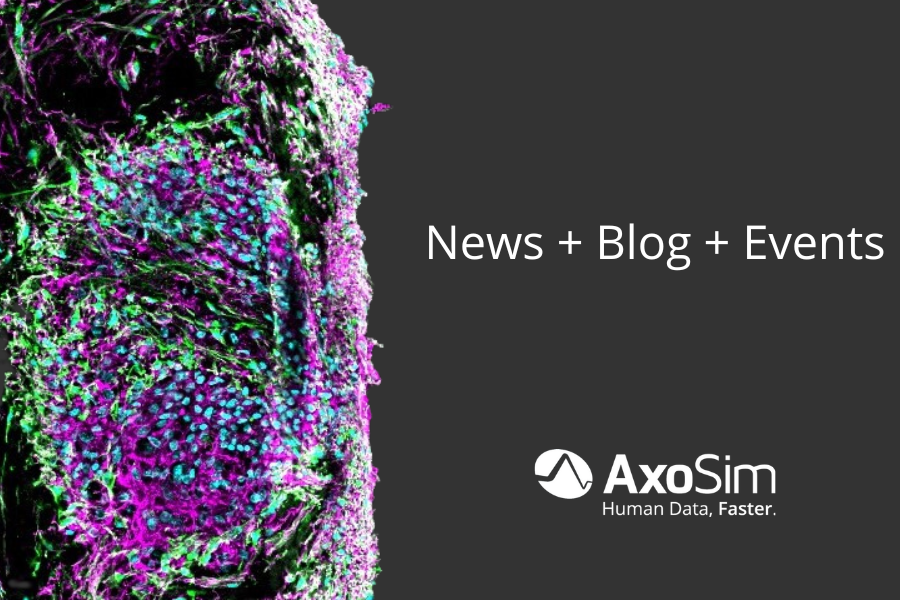 AxoSim Scientist, Wesley Anderson, will be a Rapid Fire speaker at the 2020 AAPS PharmSci 360 Conference on Tuesday, November 3rd at 9:30am EST. 
His presentation is titled Development and Qualification of a Novel In Vitro Assay of Oligodendrocyte Myelination and Demyelination using a Human Brain Spheroid Model and was chosen as one of the top 10% of submitted abstracts for this year's conference.
Traditional preclinical animal testing has limited predictivity for human efficacy and toxicity as well as high costs and long study times. Over 90% of drugs that make it through preclinical testing fail in clinical trials. This has led to the need for complex 3D in vitro models that can best recapitulate what is seen in humans in vivo. 
This presentation will explore the creation and development of our Human BrainSim™ platform. The Human BrainSim™ platform is unique because of its oligodendrocyte myelination, its composition: the combination of astrocytes, oligodendrocytes, and neurons and its reproducibility and size consistency.  
AxoSim is a Neurodiscovery CRO that empowers advancements in human neuroscience and accelerates the drug development process through our drug discovery platforms: NerveSim™ and BrainSim™ as well as our SimLab Services. If you would like to learn more about these platforms and our assays, please contact us at bd@axosim.com.